Welcome to the Relational Counsellor website.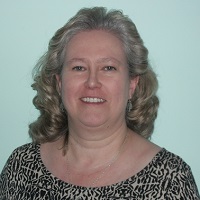 I am a fully qualified, experienced, registered and accredited professional counsellor and psychotherapist.
I offer confidential, self-referred, individual counselling and couples counselling at my practice based in Wetherby. I also work with GP referrals, Employee Assistance Programmes, Oasis and BUPA clients.
I provide time-limited, long term and open-ended counselling contracts – helping clients through difficult or transitional times in their lives, with long standing problems and with general unhappiness and distress.
I can help with a wide range of issues. Whilst this is not an exhaustive list, some of the areas I work with include:
| | | |
| --- | --- | --- |
| Relationship issues | Depression | Stress |
| Self-Esteem & Self-Worth | Anxiety | Anger |
| Lack of Self-Confidence | Childhood Abuse | Self Harm |
| Bereavement and Loss | Domestic Violence | Suicidal thoughts |
| Separation and Divorce | Chronic illness | Eating difficulties |
| Caring for others | Work related issues | Redundancy |
| Trauma and PTSD | Bullying | Addictions |
| Obsessive Compulsive Disorders | Identity | Pregnancy and Birth related issues |